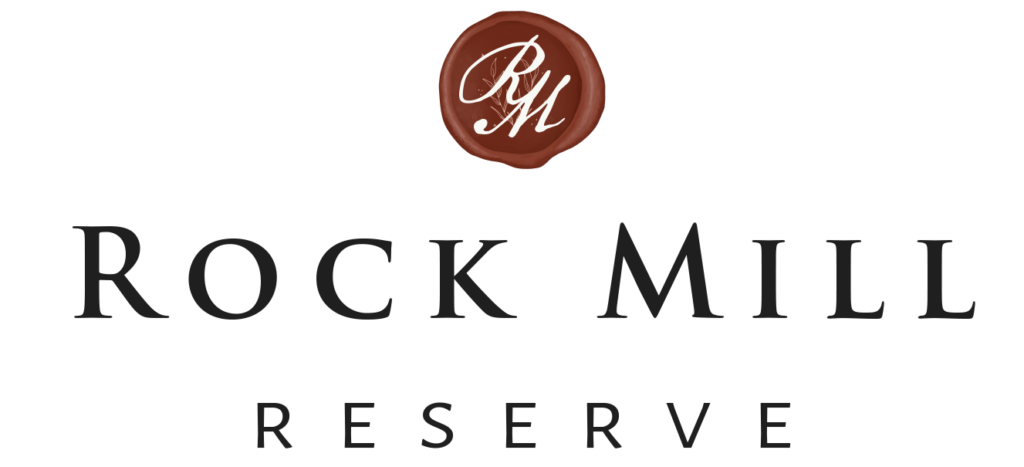 By The Winery at Bull Run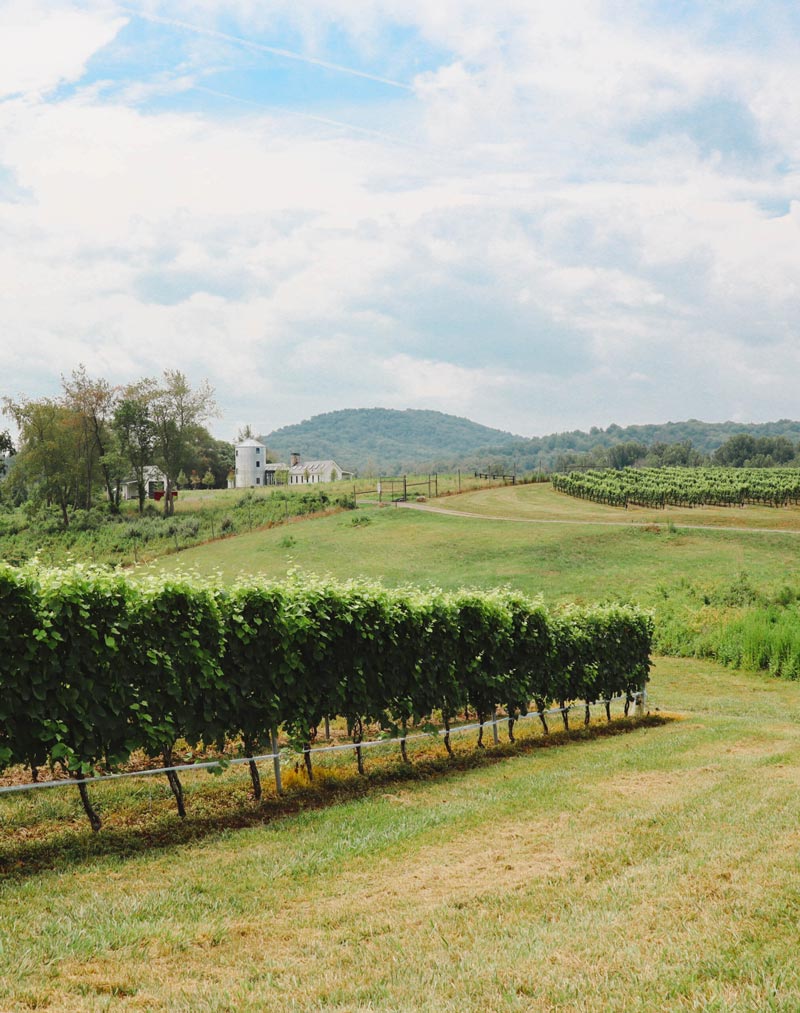 Rock Mill Vineyard, Rappahannock County, VA
The Story Behind the Label
In the summer of 2014, The Hickox Family planted the largest modern-day vineyard in the mountains of Virginia, at an elevation of 700 feet. In this breezy mountain pass, Rock Mill Vineyard was born. In the years that followed, the vines of Rock Mill Vineyard would bear fruit to be harvested by hand, and crafted into award-winning, estate wines for The Winery at Bull Run. The label features the Rock Mill crest in The Winery's signature script font on burgundy red and a panoramic shot of the Rock Mill Vineyard, paying tribute to the source of each bottle.

The Journey from grape to glass
Rock Mill Reserve wines are Virginia estate wines, meaning all grapes are sourced from The Winery's own vineyards and produced in-house. After grapes are harvested by hand at Rock Mill Vineyard, they are brought to our Production Barn at The Winery at Bull Run to be de-stemmed, crushed, filtered, and then aged to perfection before bottling.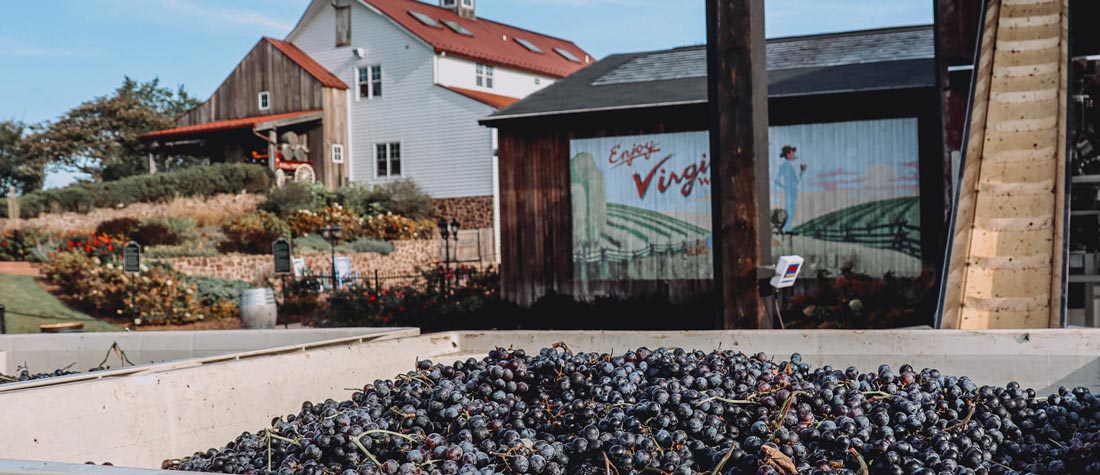 Grape crush at The Winery at Bull Run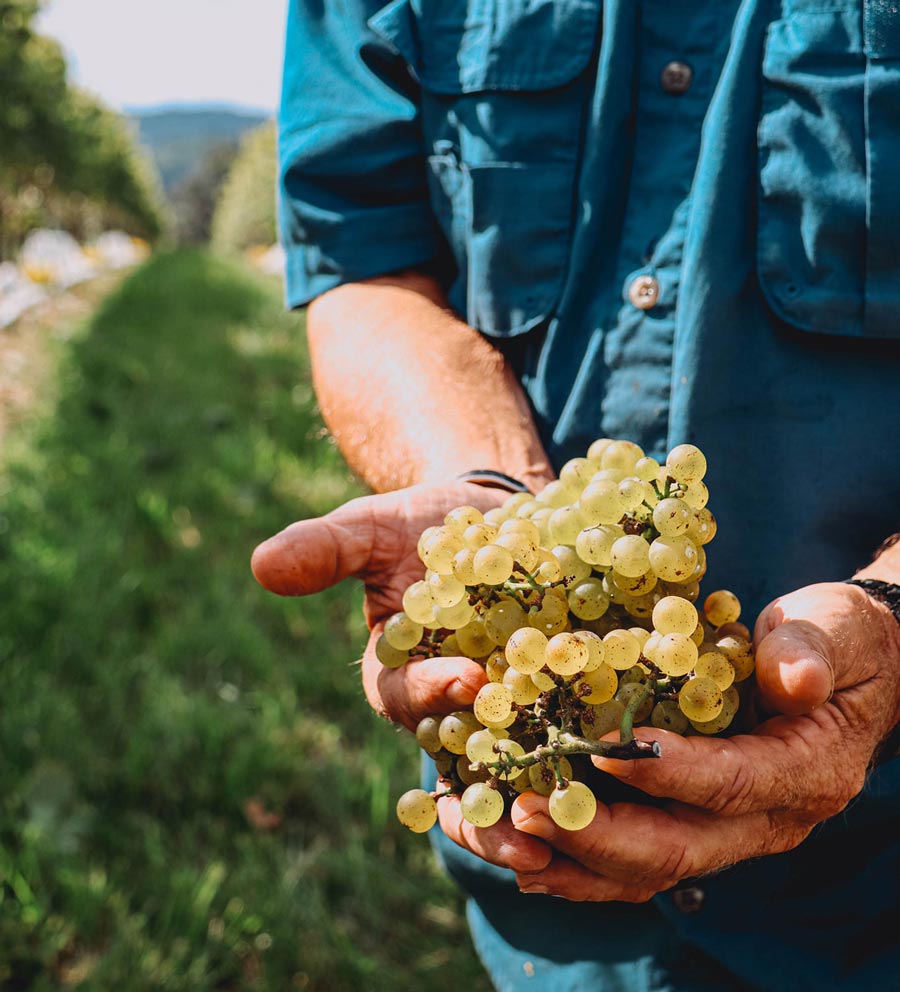 Vigneron, Wayne Mills, holds freshly-picked grapes
through quality wine & experience
Rock Mill Reserve wines are designed for those who hold a true appreciation for fine Virginia craftsmanship and the beauty of the land & people found therein.
Join our Wine Club or attend a Rock Mill Reserve featured event at The Winery at Bull Run to share your love for wine with others!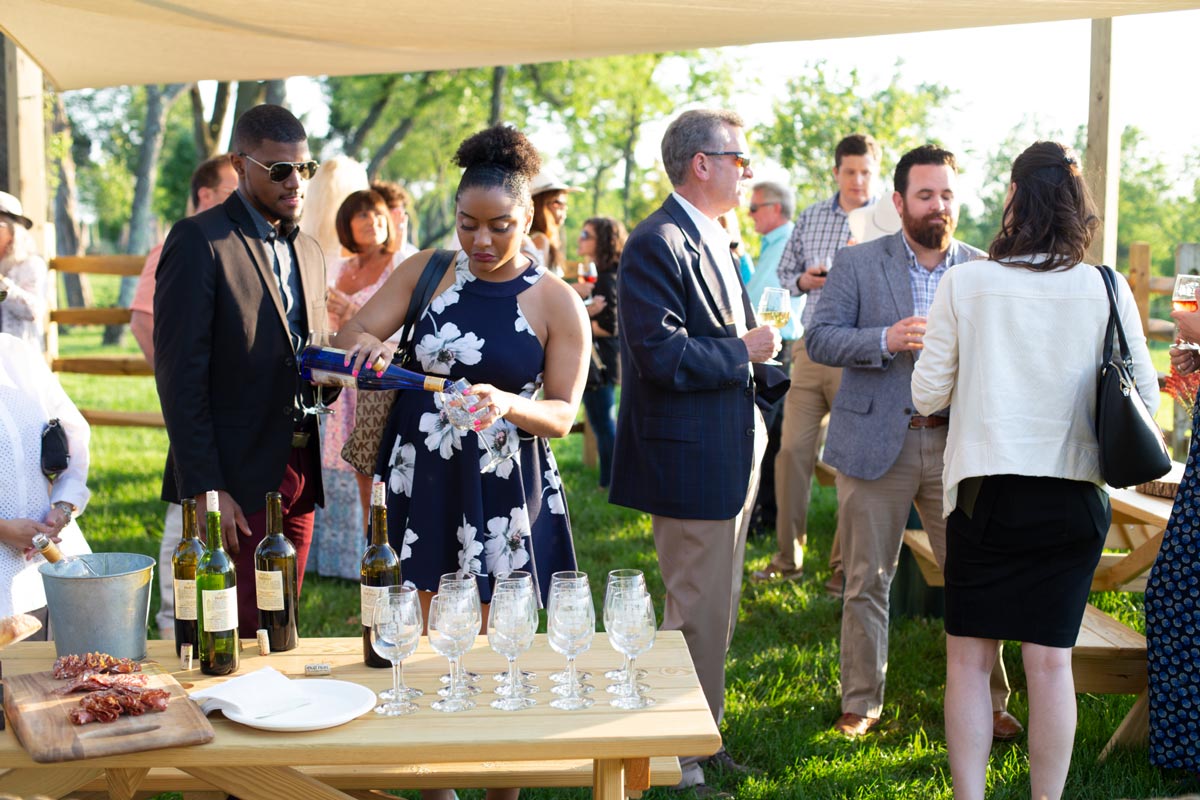 Rock Mill Reserve wines are exclusive to our Winery at Bull Run Wine Club Members.
They will be featured at select ticketed events throughout the year.

Rock Mill Reserve Viognier 2022

Rock Mill Reserve Chardonnay 2022

Rock Mill Reserve Cabernet Franc 2022

Rock Mill Reserve Cabernet Sauvignon 2022 

Rock Mill Reserve Petit Verdot 2022

Rock Mill Reserve Meritage 2022