Our Wine Club members receive 3 premium Bull Run wines every quarter, including club-exclusives, pre-releases, and wines hand-selected by our Winemaker. Plus, members enjoy special discounts and perks every time they visit and have access to the Generals Deck, our prime seating location.
We have several membership options. Keep reading to see which one is right for you!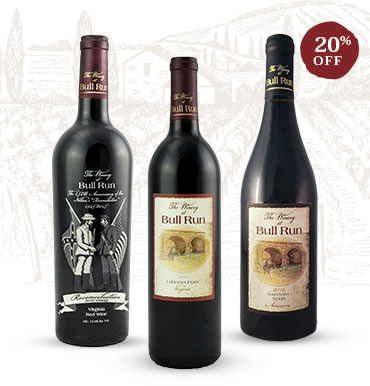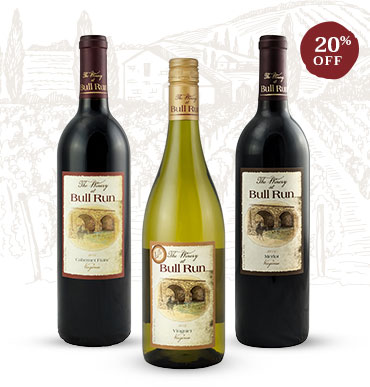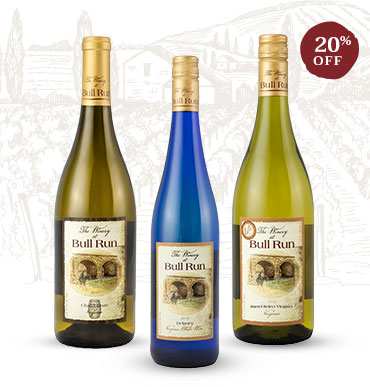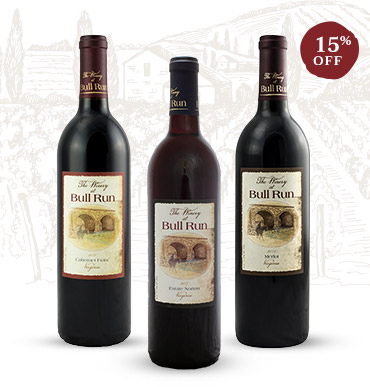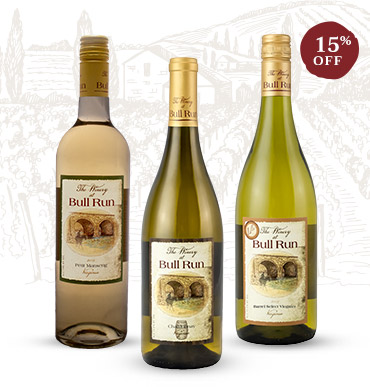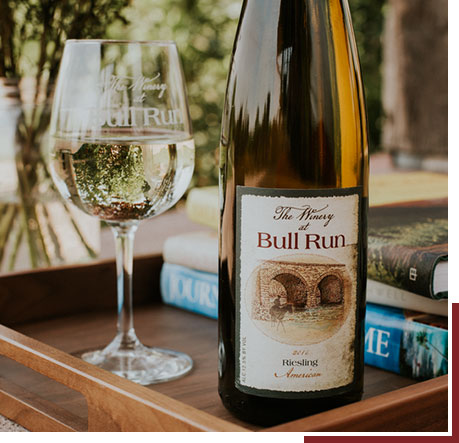 Exceptional Quality Makes an Exceptional Gift
What better way to show your appreciation than with a gift that keeps on giving? A Winery at Bull Run Wine Club Membership is the best blend of great wine, rich history, and extensive value. It is a unique way to experience Virginia wines and local history, and is a special gift for knowledgeable and new wine drinkers alike. Our variety of wines, events, and benefits suit any palate and occasion.
You can purchase a gift membership by simply checking the "This is a gift" box on the checkout page.
Prefer to pay for the year all at once instead of quarterly billing?

There is a sense of adventure in exploring new, local wines that can't be found anywhere else. It's equally exciting to discover a local bottle of Meritage with a taste that rivals those of the renowned wine regions across the nation and abroad. Here at The Winery at Bull Run, we transport our guests back 150-200 years ago to a time in which Virginia was getting into the wine making scene. We have the unique ability to represent Virginia's place in history by telling a story that is not often told.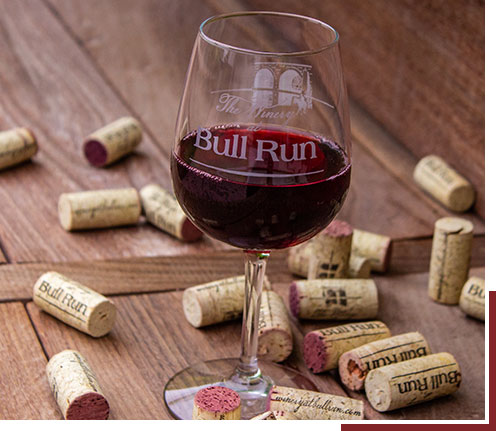 You can listen to the story of the first successfully grown winemaking grape in North America, the Norton grape, which was first cultivated by Dr. Norton in 1821, see it growing on the vines as you drive up to the winery, and then enjoy a bottle of Norton anytime.
Drinking a glass of our wine allows you to be a part of this important past as well as a part of a dynamic and growing wine region. When we first started our vineyard, we completed the single largest varietal planting in Virginia with almost 40,000 vines. When we opened our doors in 2012, we were the 203rd winery in Virginia. Today, there are close to 300 Virginia wineries. The Virginia wine industry has not only experienced radical growth in recent years, but it has proven its merit in the National and International Wine Industry. Virginia is ranked 5th in the U.S. for wine production, and has been declared by the Travel + Leisure magazine as a must-visit for all adventurous wine travelers!
At The Winery at Bull Run, you will find that we are passionate about not only sharing our love of wine, but about sharing the history of our local Virginia wine industry.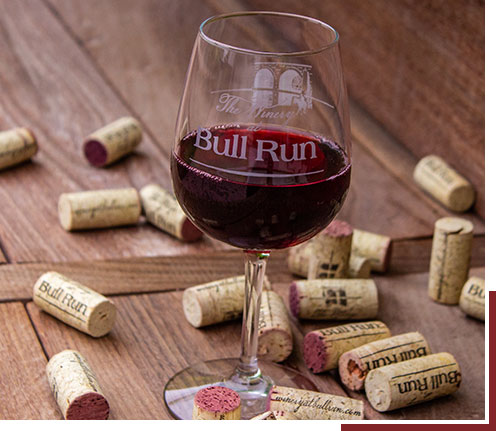 It's Time for Bull Run Wine!


Have a question about joining one of our wine clubs or about your current membership?
Contact us using the form below!